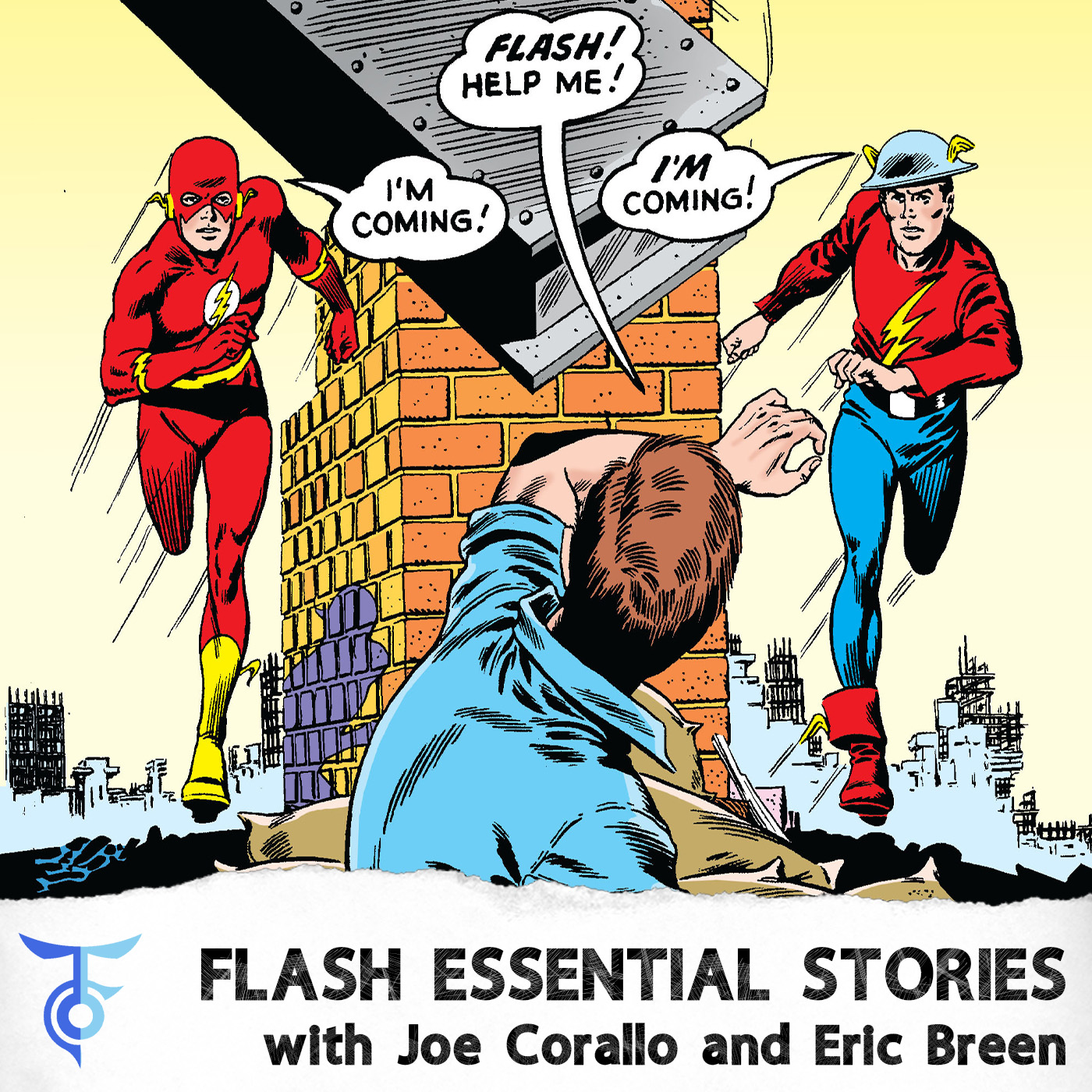 Joe Corallo and Eric Breen join Wes to discuss two classic Flash comic book issues. Gardner Fox created the character and wrote numerous classic Flash tales during his time at DC Comics. He returned to the series in Flash #123 for a one-shot titled 'A Flash of Two Worlds'. The story is an absolute blast as Earth-1 Barry Allen meets Earth-2 Jay Garrick and introduces a concept that remains a driving force in DC Comics, the multiverse. Wally West was the Flash for multiple generations after Barry Allen sacrificed himself to save the universe in 'Crisis on Infinite Earths'. William Messner-Loebs' run with the character is criminally underrated. Messner-Loebs writes a character defining story in Flash #54 'Nobody Dies'. Faced with certain death, Wally West finds the courage to jump from a plane to save a woman he barely knows. It's one of the most inspiring superhero stories of the modern comic book era. Wes, Joe and Eric dive into essential Flash stories (Flash of Two Worlds, Nobody Dies) that changed the DC Universe and defined a hero for generations.
YouTube Channel: youtube.com/c/ThinkingCritical
Support Thinking Critical at Ko-fi. Monthly subscriptions receive bonus content and early access to some channel content.
Ko-fi.com/thinkingcritical
Thank you for supporting the channel!