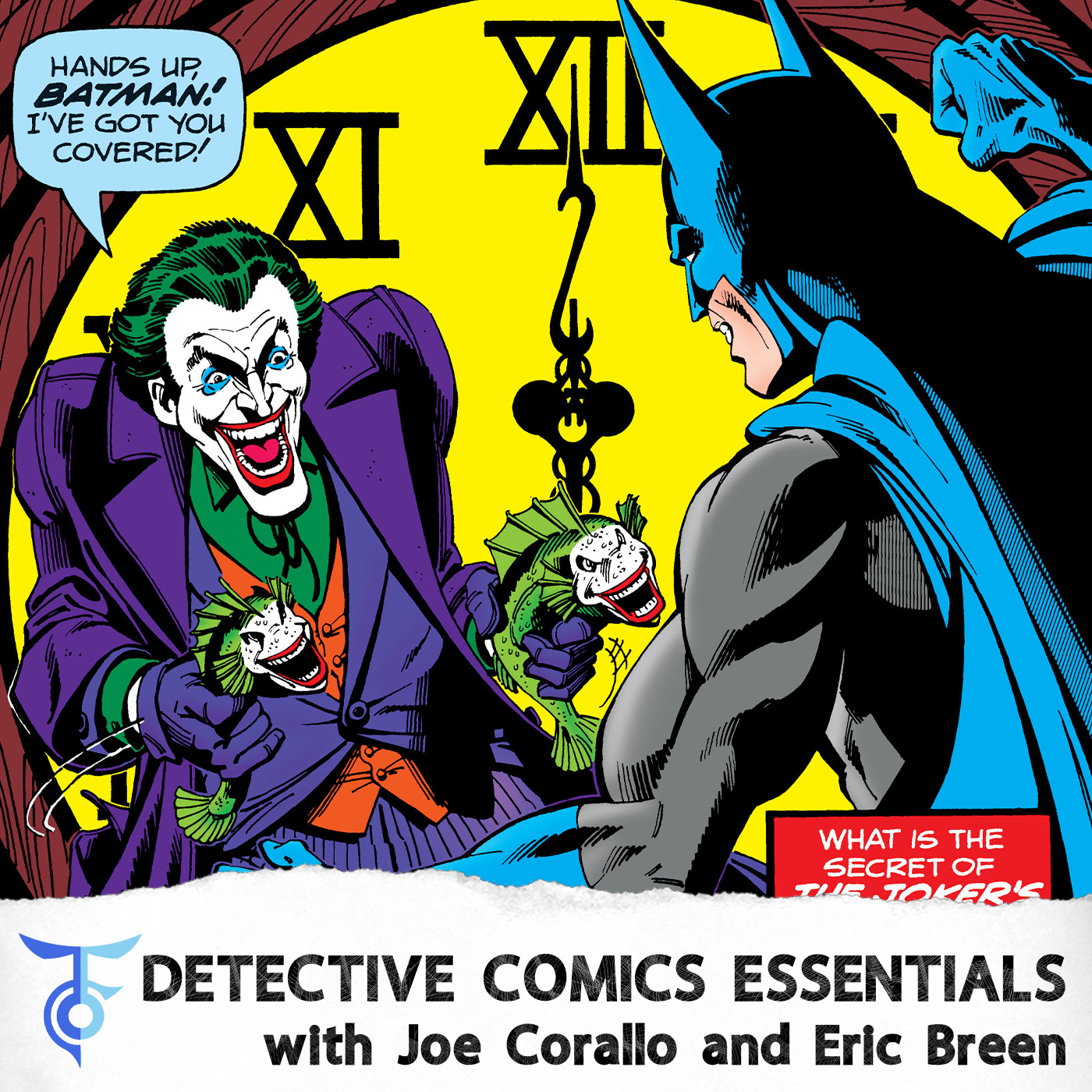 Wes is joined by award-winning comic book editor Joe Corallo and life-long reader Eric Breen to discuss Batman and the infamous Joker Fish. Steve Englehart was promised a Batman story when he left Marvel for DC Comics. He finally got take the character for a spin in 1977 with 'Detective Comics: Strange Apparitions' with artist Marshall Rogers. It a kinetic affair that see The Dark Knight fight the likes of Boss Thorne, Hugo Strange, The Penguin, Deadshot, Joker and more. But at the heart of the story it's about identity and if Bruce Wayne is ready to give up Batman to pursue happiness with Silver St. Cloud. Englehart and Rogers also introduce an iconic Joker prop, the Joker Fish. Can the Caped Crusader give up his life of crime fighting to pursue personal happiness? 
YouTube Channel: youtube.com/c/ThinkingCritical
Don't forget to subscribe to the channel and like the video!
Thinking Critical Comic Book Podcast is live on Apple Podcasts, Google Podcasts, Podbean, Spotify, Amazon Music/Audible, TuneIn + Alexa, iHeartRadio, PlayerFM and Listen Notes.
Link: thinkingcriticalcomicbooks.podbean.com
Support Thinking Critical at Ko-fi. Monthly subscriptions receive bonus content and early access to some channel content.
Ko-fi.com/thinkingcritical
Thank you for supporting the channel!