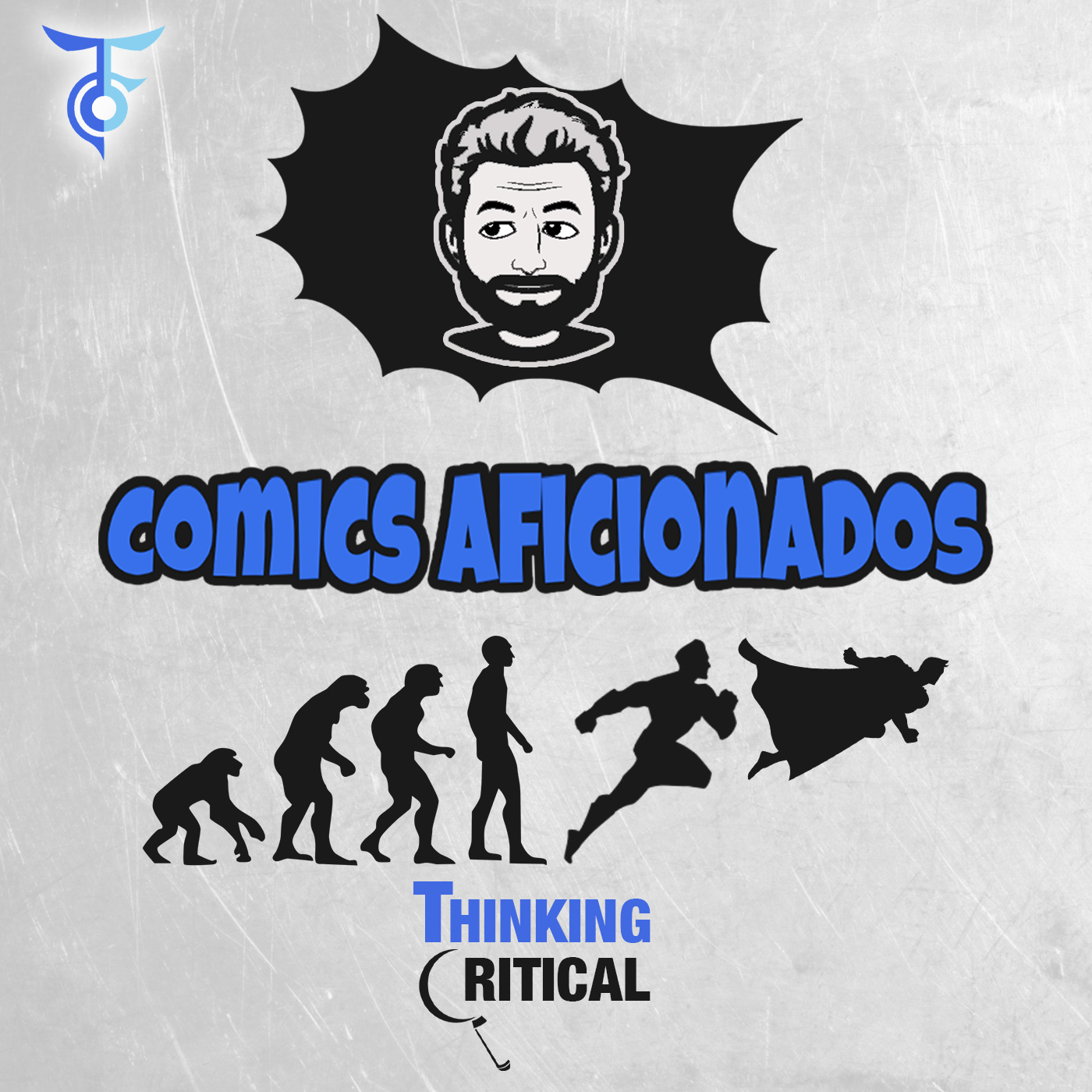 Wes is joined by Comics Aficionados co-host Dok, comic book industry YouTubers Perch, Critical Blast and Fatal Jay and comic book retailers Drew and Pele. The Comics Aficionados break down all the latest comic book industry news and rumors. 
Art Fixers have been harassing artist J. Scott Campbell for years, claiming his covers portray unreal beauty standards. J. Scott Campbell, never one to stand down, turned the tables this week. Fixing the art trolls work, providing a masterclass in comic book composition and the human anatomy. Some people felt J. Scott Campbell was punching down, defending his art. (00:04:00)  Rumors are swirling DC Comics are planning another crisis event in 2022. DC have long used crisis events to reset their universe and move in a new direction. (00:42:40) Marvel Comics had a slew of comic book announcements including, John Ridley writing Black Panther: Wakanda Forever, a new Native America Captain America, celebrities appearing at X-Men Hellfire Gala and Magneto going back on trial after the gala event. (00:57:50) Jason Aaron's Heroes Reborn finally arrived this week. It represents a significant step-up from his recent Avengers work. But is still severely flawed. (01:20:22) BOOM! Studios continues its ascent among comic publishers. Solidified with several big hits headlined by big-name talent. It appears Something is Killing the Children, BRZRKR and upcoming series Basilisk are keeping BOOM! Racing up the sales charts. (01:30:25) Geoffrey Thorne introduced several game changing ideas in this weeks Green Lanterns #2 including; what the Guardians of Oa are, structure of the omniverse and the importance of human lanterns. (01:46:32) Marvel Studios announced several titles for upcoming movie projects in MCU Phase 4. (-1:53:12) The Comics Aficionados break down all the latest comic book industry news and rumors.
Comics, by Perch
YT: youtube.com/channel/UCw4ivsPeqZVtHD85VjVnNaw
Twitter: @ComicPerch
Dok
Twitter: @DokTwoPointOh
Fatal Jay YT
YT: https://www.youtube.com/user/JAYBIRD75961
Twitter: @FatalJayShow
Critical Blast YT
YT: youtube.com/channel/UCN_ogDUeKHWTtC0876KdXZw
Twitter: @CriticalBlast
Pele
Twitter: @Just_Pele
Don't forget to subscribe to the channel and like the video!
Thinking Critical Comic Book Podcast is live on Apple Podcasts, Google Podcasts, Podbean, Spotify, Amazon Music/Audible, TuneIn + Alexa, iHeartRadio, PlayerFM and Listen Notes.
Link: thinkingcriticalcomicbooks.podbean.com
Support Thinking Critical at Ko-fi. Monthly subscriptions receive bonus content and early access to some channel content.
Ko-fi.com/thinkingcritical
Thank you for supporting the channel!