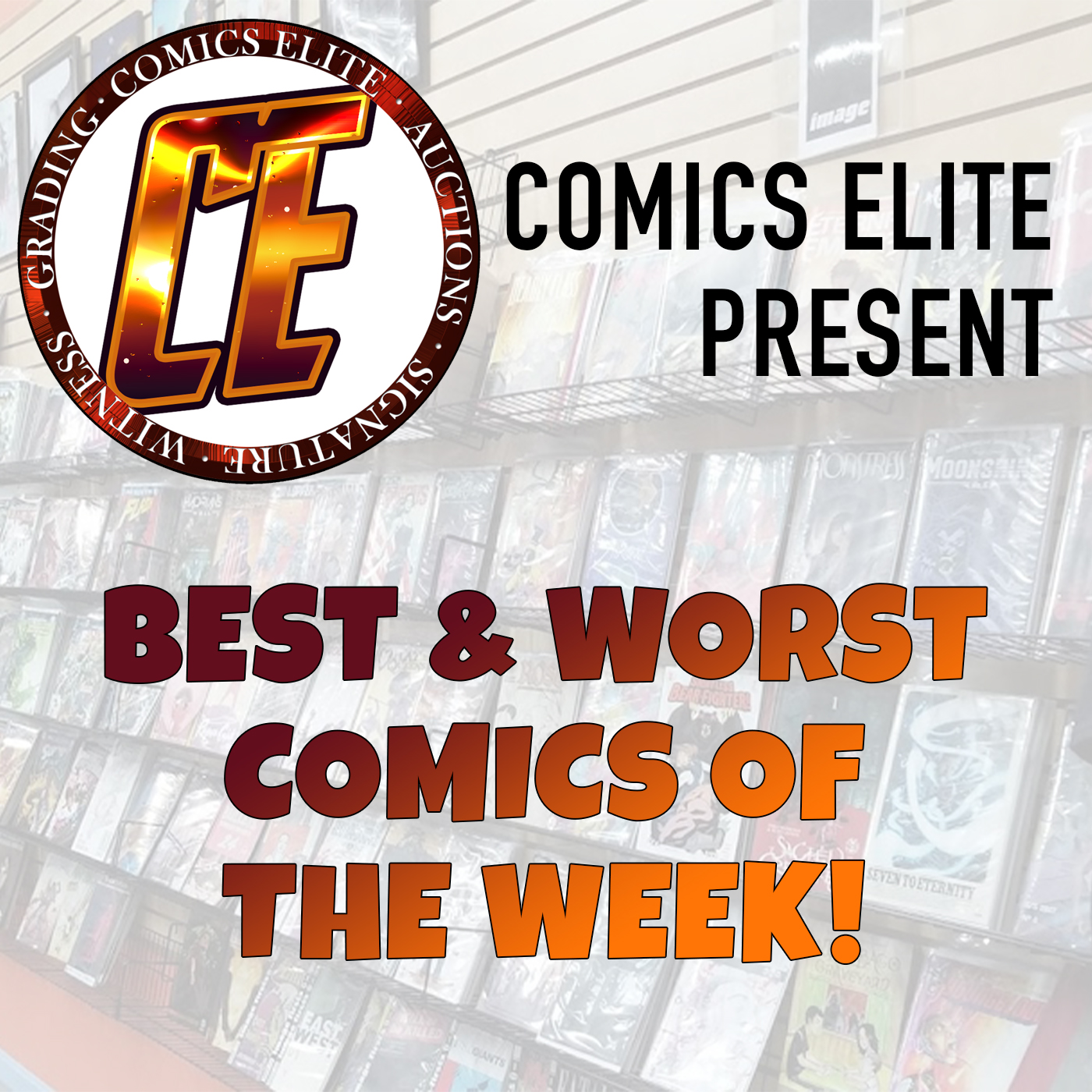 Shawn and Drew from Comics Elite comic shop preview the best and worst comic book releases of the week. DC and Marvel Comics are debuting several new titles during new comic week august 4th including Suicide Squad: Get Joker and Sinister War #2. Shawn and Drew start debating this weeks new releases you shouldn't expect much from or can outright skip. (00:00:00) Shawn and Drew then name of their Top 10 must read new comics for the week. Must listen for readers looking for the best bang for their new comic buck. (00:46:260) Marvel C0mics are led be the new issues of Sinister War, Avengers and X-Men. DC Comics lineup features new titleSusuice Squad: get Joker as well as new issues of Batman, Green Lantern and Justice League. The indie scene is fronted by the debuts of Elvira Meets Vincent Price and Transformers: King Grimlock as well as new issues of Image Comics Fire Power, Geiger and Stillwater. Other indie comics of note include; Basilisk, Seven Secrets, Vampirella and Blade Runner: 2029. 
Comics Elite Info
YT: youtube.com/channel/UCqomzHuP6X3QLXElMdzm1JA
Website: comicselitecomics.com/
Facebook: facebook.com/comicselite/
Support Thinking Critical at Ko-fi. Monthly subscriptions receive bonus content and early access to some channel content.
Ko-fi.com/thinkingcritical
Thank you for supporting the channel!