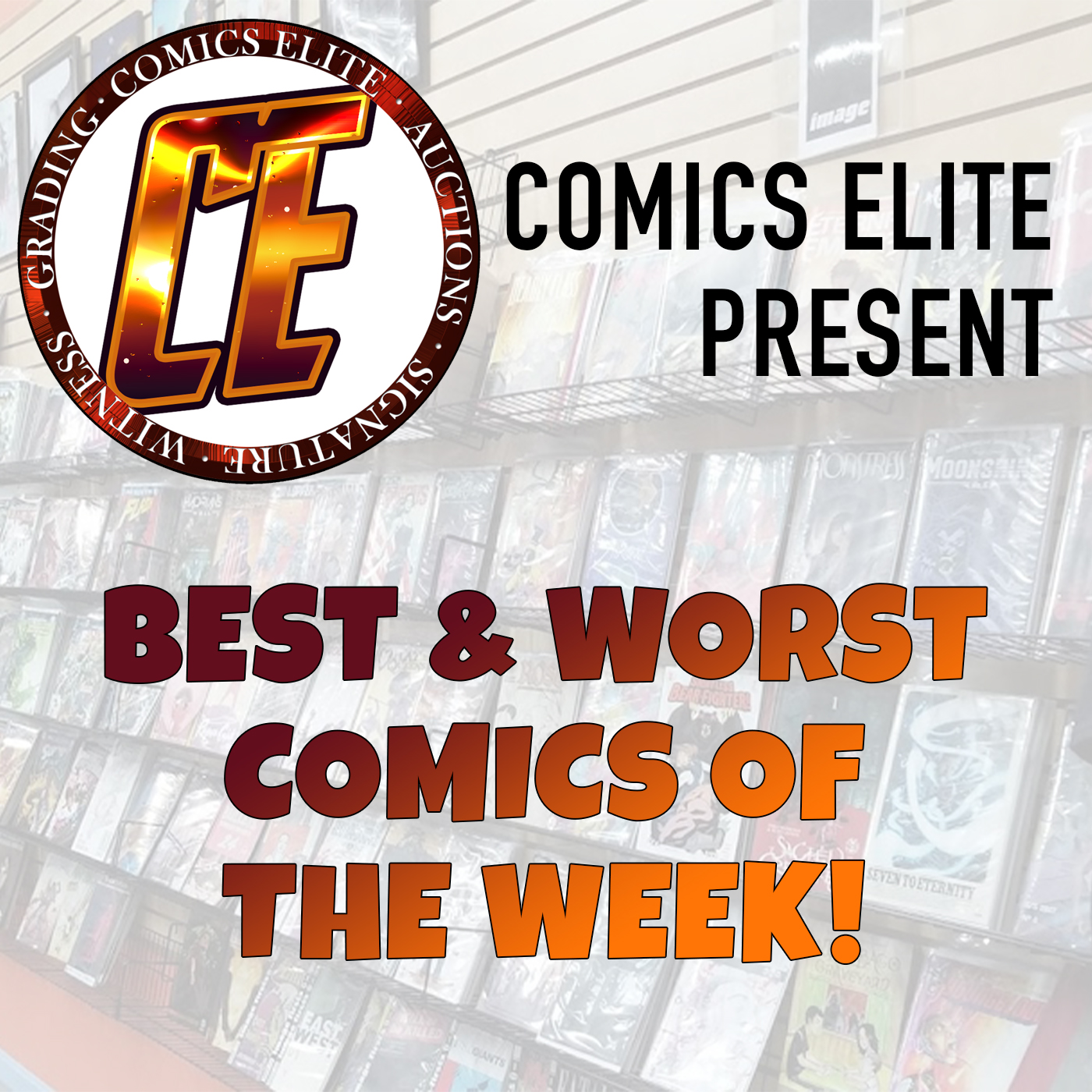 Shawn and Drew from Comics Elite comic shop preview the best and worst comic book releases of the week. DC and Marvel Comics are debuting several new titles during new comic week September 22nd including Aquaman: The Becoming, The Death of Dr. Strange and X-Men: Onslaught Revelation. Shawn and Drew lay out this weeks new releases you shouldn't expect much from or can outright skip. (00:00) Shawn and Drew then name his Top 10 must read new comics for the week. (55:34) Must listen for readers looking for the best bang for their new comic buck. Marvel Comics feature new series Death of Dr. Strange as well as new issues of X-Men, Moon Knight and Fantastic Four. DC Comics feature new title Aquaman: The Becoming and new issues of Batman, Batman: The Detective, Flash and Nightwing. The indie scene features new Image Comics series Frontiersman and new issues of King Spawn, Radiant Black and Stillwater. Other indie comics of note include; Teenage Mutant Ninja Turtles: The Last Ronin, Babyteeth, Once & Future, G.I. JOE and Transformers. 
Comics Elite Info
YT: youtube.com/channel/UCqomzHuP6X3QLXElMdzm1JA
Website: comicselitecomics.com/
Facebook: facebook.com/comicselite/
Support Thinking Critical at Ko-fi. Monthly subscriptions receive bonus content and early access to some channel content.
Ko-fi.com/thinkingcritical
Thank you for supporting the channel!