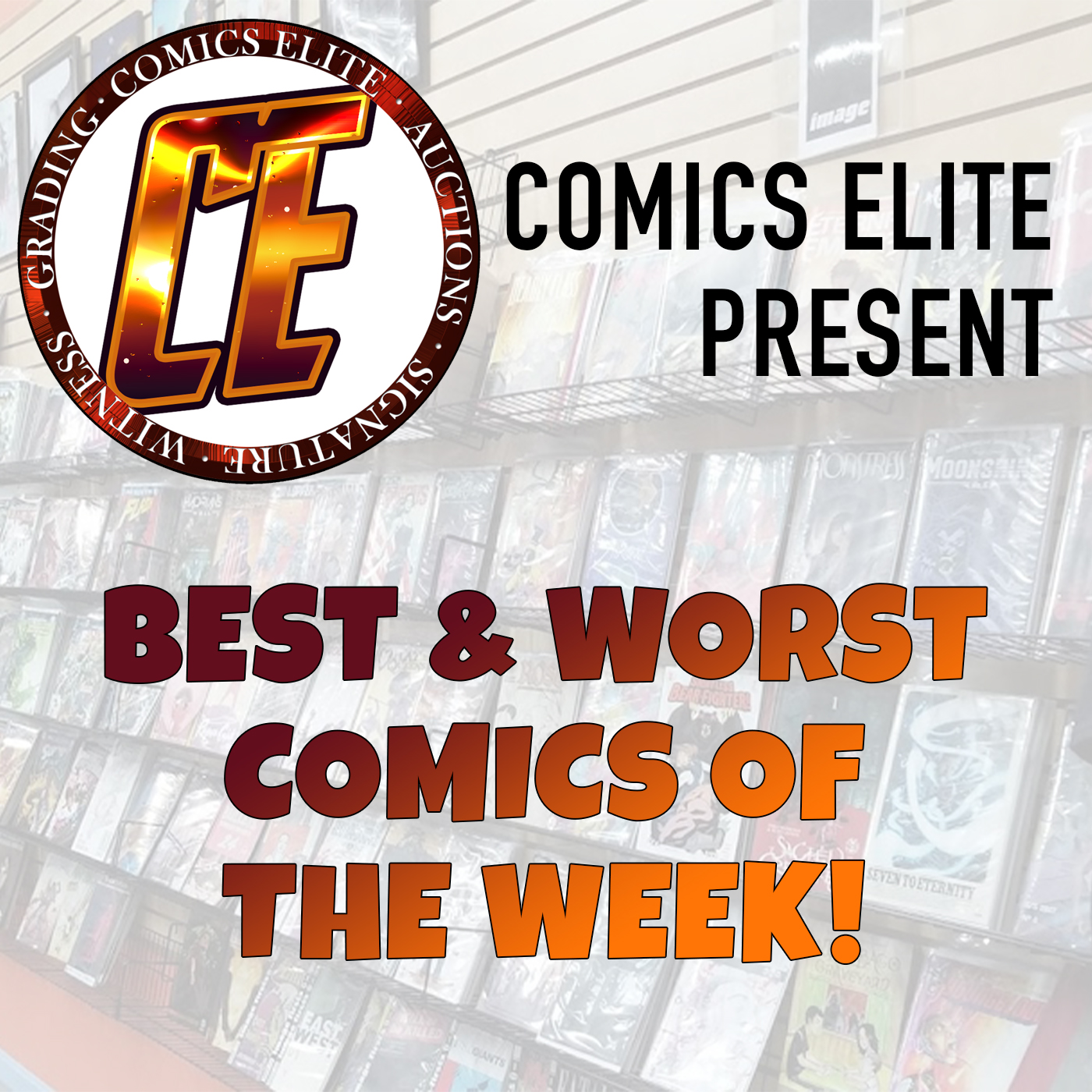 Drew and Kyle from Comics Elite comic shop preview the best and worst comic book releases of the week. DC and Marvel Comics are debuting several new titles during new comic week September 29th including X-Men: Inferno, Deathstroke Inc, Batman Vs. Bigby! A Wolf In Gotham and Darkhold: Alpha. Shawn and Drew lay out this weeks new releases you shouldn't expect much from or can outright skip. (00:00) Drew and Kyle then name his Top 10 must read new comics for the week. (37:47) Must listen for readers looking for the best bang for their new comic buck. Marvel Comics feature Jonathan Hickman's final X-Men series Inferno as well as the start of Drakhold event. Marvel also release Nick Spencer's Amazing Spider-Man finale as well as issues of Amazing Fantasy, Thor and Wolverine. DC Comics feature new title Deathrsoke Inc. and Batman Vs. Bigby! A Wolf In Gotham and new issues of Detective Comics, Superman '78 and Robin. The indie scene features new BOOM! series Firefly: River Run, Dark Horse's Stranger Things and Vault's Human Remains. Image Comics release new issues of Crossover, Spawn, Department of Truth and Undiscovered Country. Other indie comics of note include; BRZRKR, Something is Killing the Children, Teenage Mutant Ninja Turtles and Joe Corallo's Becstar season finale. 
Comics Elite Info
YT: youtube.com/channel/UCqomzHuP6X3QLXElMdzm1JA
Website: comicselitecomics.com/
Facebook: facebook.com/comicselite/
Support Thinking Critical at Ko-fi. Monthly subscriptions receive bonus content and early access to some channel content.
Ko-fi.com/thinkingcritical
Thank you for supporting the channel!