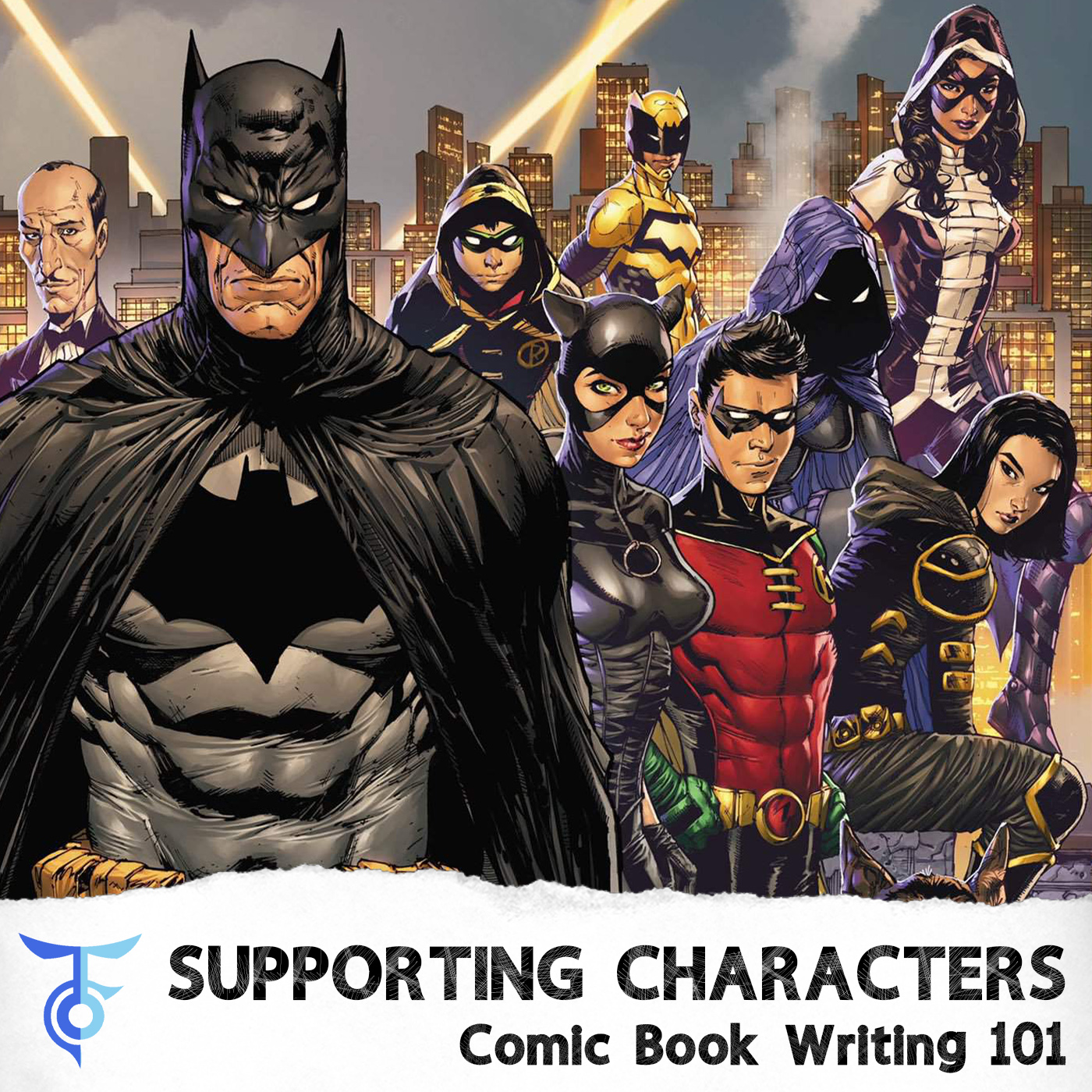 Mark Pellegini and Wes take a deep dive into exploiting the comic book medium. No antagonist or protagonist can carry everything on their own. They need to be surrounded by friends, family, mentors, teachers and rivals to carry a story to a satisfying conclusion. In many ways developing engaging supporting characters is just as important creating your heroes and villains. Supporting characters are vital to fleshing out your main characters and setting, carrying subplots, creating conflict and providing crucial information. To create a captivating comic book story writers need to develop multiple supporting characters to support and challenge their antagonist. Comic book writer Mark Pellegrini demonstrates how to develop supporting characters who challenge and enhance their main characters and settings. 
Mark Pellegrini Bio
Mark Pellegrini is a creative consultant and writer for NINJAINK, LLC and his collaborations with Timothy Lim have been published by IDW and UDON studios. As a freelance featured writer, his articles and creative works have been published by such websites as Adventures in Poor Taste, Comics Alliance, Ain't it Cool News, and io9. You can find more of his writing at TMNT Entity.
YouTube: youtube.com/channel/UCl-CXprfvSb6wMblmXH-pZg
Website: deviantart.com/ninjaink
Twitter: @PelleCreepy
Aaron Sparrow Bio
Aaron Sparrow is a comic book writer and editor who got his start as a copy editor at Tokyopop. In 2009, he became the Lead Editor for Boom! Studios' new line of Disney comic books. In addition to his editorial work on these titles, Sparrow also heavily lobbied to do a Darkwing Duck comic, having been a huge fan of the cartoon. 
YouTube: youtube.com/channel/UCFMFLB8b2908bhhChZhgU6A
Twitter: @Aaron_Sparrow 
Support Thinking Critical at Ko-fi. Monthly subscriptions receive bonus content and early access to some channel content.
Ko-fi.com/thinkingcritical
Thank you for supporting the channel!