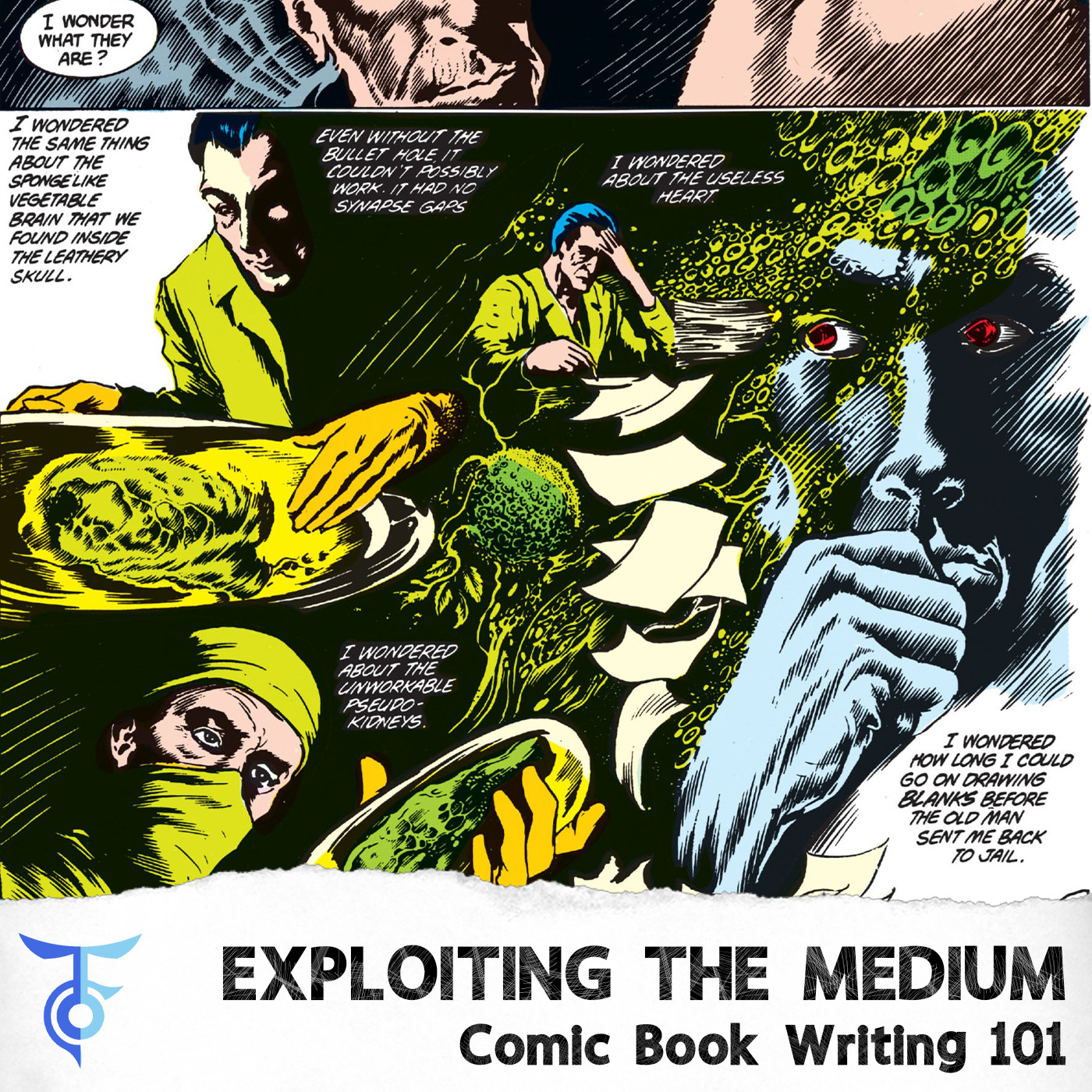 Aaron Sparrow, Mark Pellegini and Wes take a deep dive into exploiting the comic book medium. Movies, television and prose have several storytelling limitations that aren't present in comic books. Live-action entertainment is great for presenting external action and conflict but have inherent weakness in presenting complex emotions and thoughts. Prose are great for presenting internal states but can fold under the pressure of explaining complex action scenes. Comic books allow creators the freedom to visually display elements of action and external expression and explain the internal thoughts and feelings of characters. Comic book creators are only limited by their own imaginations. Comic book readers expect creators to take full advantage of the medium when telling their stories. Mark and Aaron give their tips and advice for exploiting the comic book medium to its fullest.
Mark Pellegrini Bio
Mark Pellegrini is a creative consultant and writer for NINJAINK, LLC and his collaborations with Timothy Lim have been published by IDW and UDON studios. As a freelance featured writer, his articles and creative works have been published by such websites as Adventures in Poor Taste, Comics Alliance, Ain't it Cool News, and io9. You can find more of his writing at TMNT Entity.
YouTube: youtube.com/channel/UCl-CXprfvSb6wMblmXH-pZg
Website: deviantart.com/ninjaink
Twitter: @PelleCreepy
Aaron Sparrow Bio
Aaron Sparrow is a comic book writer and editor who got his start as a copy editor at Tokyopop. In 2009, he became the Lead Editor for Boom! Studios' new line of Disney comic books. In addition to his editorial work on these titles, Sparrow also heavily lobbied to do a Darkwing Duck comic, having been a huge fan of the cartoon. 
YouTube: youtube.com/channel/UCFMFLB8b2908bhhChZhgU6A
Twitter: @Aaron_Sparrow 
Support Thinking Critical at Ko-fi. Monthly subscriptions receive bonus content and early access to some channel content.
Ko-fi.com/thinkingcritical
Thank you for supporting the channel!