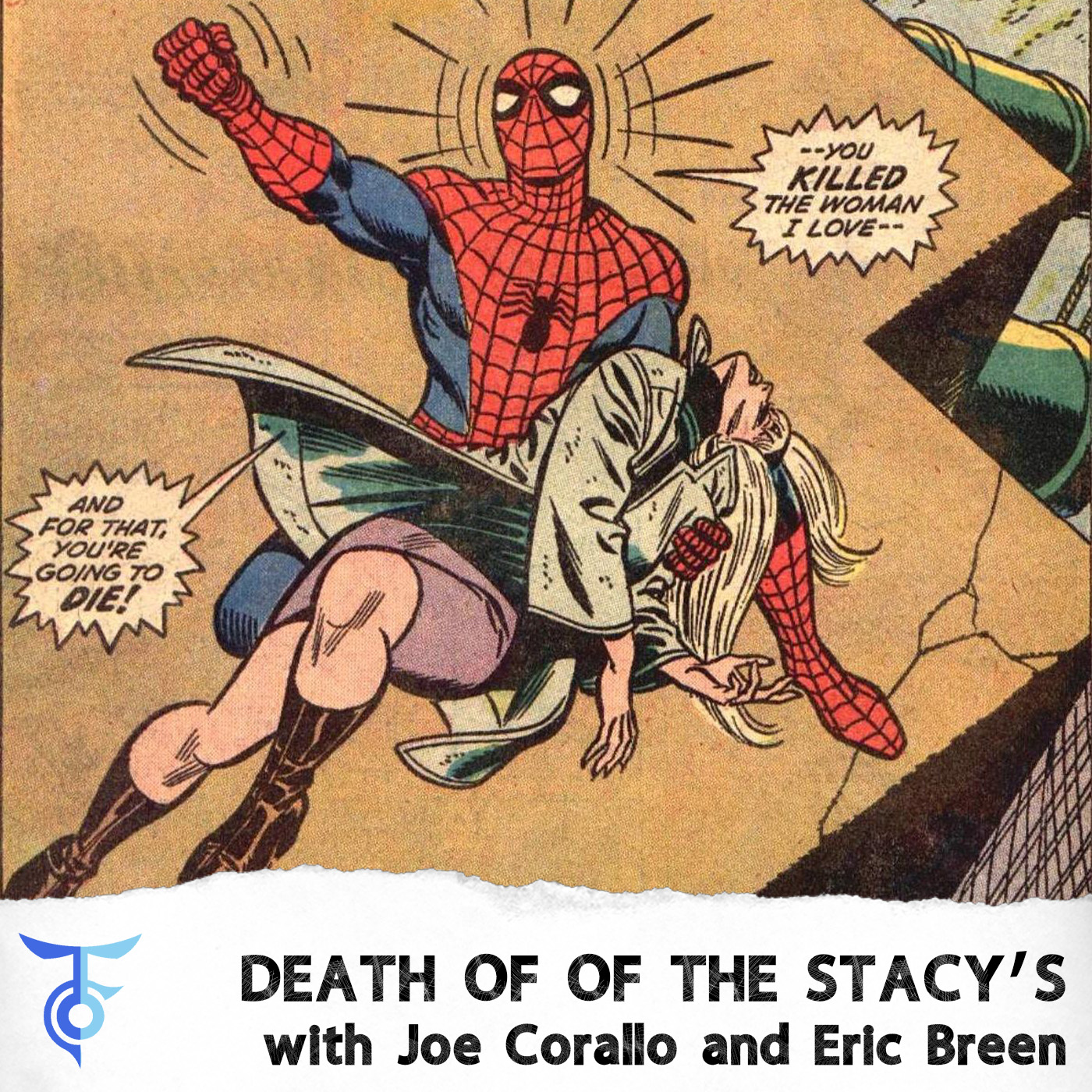 Wes is joined by award-winning comic book editor Joe Corallo and life-long reader Eric Breen to discuss two monumental stories from Amazing Spider-Man. Stan Lee, Gil Kane and John Romita Sr. took another father figure away from Peter Parker in 1970's 'Death of George Stacy' (ASM #88-90)  story arc. Not only is it a testament to the extraordinary skills of Stan Lee and Gil Kane, but it stands the test of time as one of the most impactful death scenes in comic history. Yet somehow a very young Gerry Conway did Stan Lee one better with Gil Kane on art just three years later. 'The Night Gwen Stacy Died' (ASM #121) is probably the most impactful death in comic book history. It not only changed Peter Parker Spider-Man, it changed the entire industry. Comic books as a medium grew up and nothing would ever be the same following the death of Peter's love Gwen Stacy. 
YouTube Channel: youtube.com/c/ThinkingCritical
Don't forget to subscribe to the channel and like the video!
Thinking Critical Comic Book Podcast is live on Apple Podcasts, Google Podcasts, Podbean, Spotify, Amazon Music/Audible, TuneIn + Alexa, iHeartRadio, PlayerFM and Listen Notes.
Link: thinkingcriticalcomicbooks.podbean.com
Support Thinking Critical at Ko-fi. Monthly subscriptions receive bonus content and early access to some channel content.
Ko-fi.com/thinkingcritical
Thank you for supporting the channel!