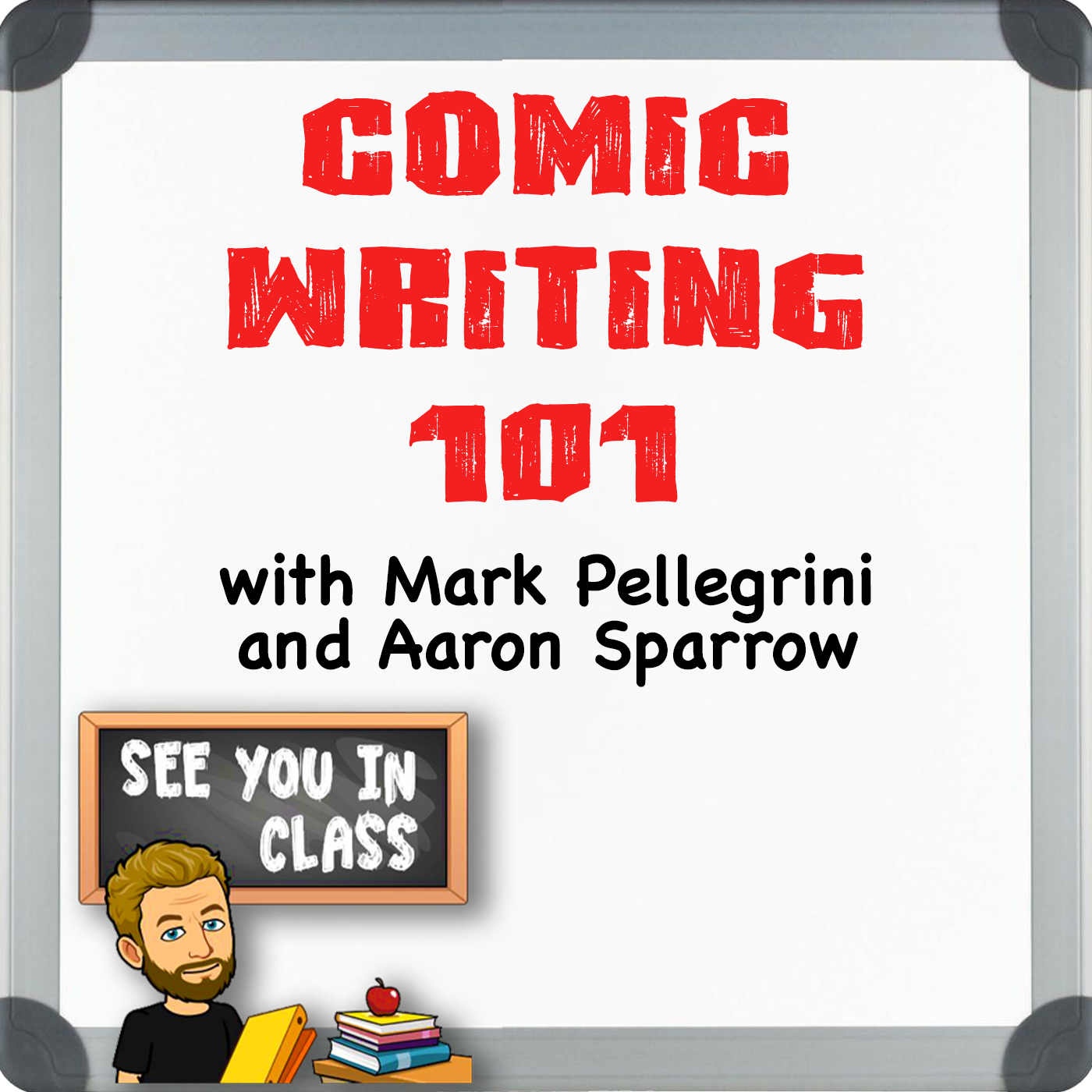 Comic book editors Roland Mann and Aaron Sparrow join Wes to talk about the comic book editorial process. Every good creator needs an editor. Ideally, an editor will know the creators well and understand their objectives, but still be able to offer thoughtful criticism, especially if something isn't quite resonating within the story. Comic book editing is similar to editing other forms of entertainment. With one distinct difference. Comic books are told in sequential art, adding an entire new layer of complexity to the process. Freelance comic book editors are the straw that stirs the drink. They ensure the writer, artist, letterer and colorist are all on the same page and ready to deliver their finished comic book on time.
Aaron Sparrow Bio
Aaron Sparrow is a comic book writer and editor who got his start as a copy editor at Tokyopop. In 2009, he became the Lead Editor for Boom! Studios' new line of Disney comic books. In addition to his editorial work on these titles, Sparrow also heavily lobbied to do a Darkwing Duck comic, having been a huge fan of the cartoon. 
YouTube: youtube.com/channel/UCFMFLB8b2908bhhChZhgU6A
Twitter: @Aaron_Sparrow 
Roland Mann Bio
Roland Mann is a writer, editor, speaker, and professor. As writer, he is best known for his work on Cat & Mouse, a comic which ran for nearly two years, garnered critical acclaim, was optioned by Hollywood, and led Roland to other work. Other titles Roland has written include Tiny, Rocket Ranger, Miss Fury, Planet of the Apes, Battletech, Krey and Demon's Tails. As editor, Roland is best known for his work as a Malibu/Marvel Comics editor where he edited The Protectors line of comics and many Ultraverse titles. Roland also served as Editor and Publisher of Silverline.
Website: rolandmann.me/
Twitter: @MannRoland
Support Thinking Critical at Ko-fi. Monthly subscriptions receive bonus content and early access to some channel content.
Ko-fi.com/thinkingcritical
Thank you for supporting the channel!