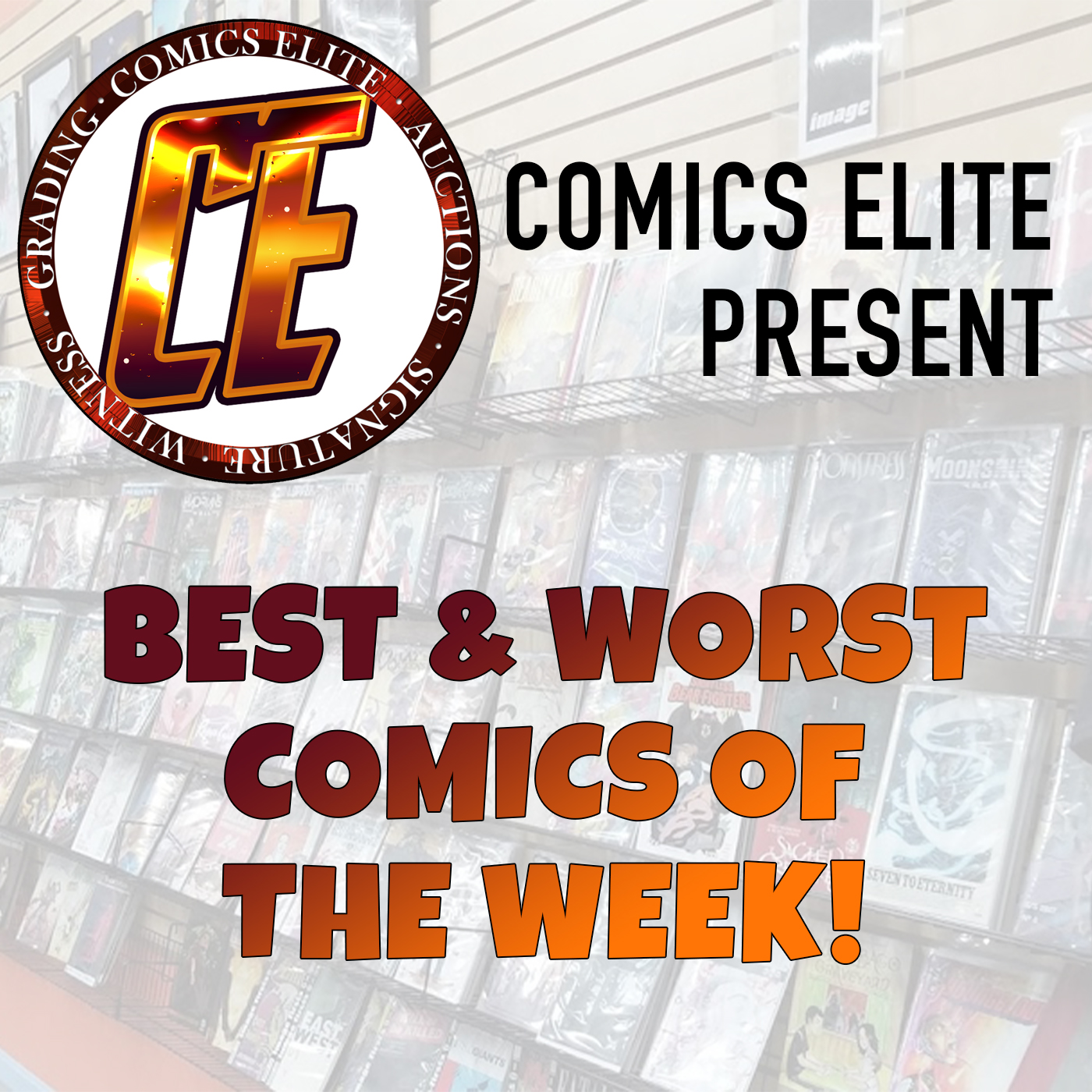 Shawn and Drew from Comics Elite comic shop preview the best and worst comic book releases of the week. DC and Marvel Comics are debuting several new titles during new comic week July 28ht including Superman: Son of Kal El, Icon and Rocket, Amazing Fantasy and Symbiote Spider-Man: Crossroads. Shawn and Drew start debating this weeks new releases you shouldn't expect much from or can outright skip. (00:00:00) Shawn and Drew then name of their Top 10 must read new comics for the week. Must listen for readers looking for the best bang for their new comic buck. (00:34:00) Marvel COmics are led be the new Amazing Fantasy and Symbiote Spider-Man series and new issues of Amazing Spider-Man, Beta Ray Bill, Daredevil and Wolverine. DC Comics lineup features new titles Superman: Son of Kal El, Icon and Rocket as well as new issues of Action Comics, Batman: Reptilian, Robin and Wonder Woman. The indie scene is fronted by the debut of Mirka Andolfo's Sweet Paprika and new issues of Image Comics Skybound X, Spawn and The Department of Truth. Other indie comics of note include; BRZRKR, Game of Thrones: Clash of Kings, TMNT Annual and Shadowman. 
Comics Elite Info
YT: youtube.com/channel/UCqomzHuP6X3QLXElMdzm1JA
Website: comicselitecomics.com/
Facebook: facebook.com/comicselite/
Support Thinking Critical at Ko-fi. Monthly subscriptions receive bonus content and early access to some channel content.
Ko-fi.com/thinkingcritical
Thank you for supporting the channel!